The replacement?

A Saab 9000 2.0 16v Turbo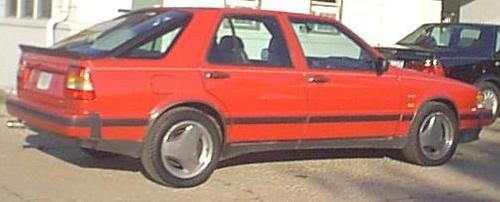 Had to remove the catalytic converter so that I could fit a large bore exhaust. The original was far to quiet, you could hardly hear the engine. Removing the cat also allowed me to run on four star. 20bhp increase. On the first test run I ended up having to remove bits of cat(4 legged variety) from the front grill. No damage to the car though.
Discovered a new device on the internet that makes lots of black smoke come out of the exhaust so that the police cameras can't see your registration plate. As a bonus it also renders chasing police cars blind. Handy! Will let you know how I get on.